SOLD
Greetings,
Up for sale are my staggered 18x8 / 18x9 factory forged Style 37s from my since departed 2003 540i M-sport. The car was sold at the beginning of the year with its winter wheel set still on. I kept the M-par summer set thinking I might use them on another car, but I have since changed my mind. They were recently refinished / diamond cut + clear, and got a new set of Michelin Pilot Super Sports. Since then they only saw about a summer and a half, maybe 5-6k miles. 5.5 mm or 7/32 of tread on all tires. They spent winters in a garage that never got below freezing.
The Michelin Pilot Super Sports are 235/45 in front and 265/40 in back. They are one size up in the radius from stock e39 tires (235/40 - 265/35 ). No fitment/rubbing issues on my lowered M-sport. I wanted a little more rubber between me and NJ roads.
SOLD
$1600 local pickup in North NJ. 07035.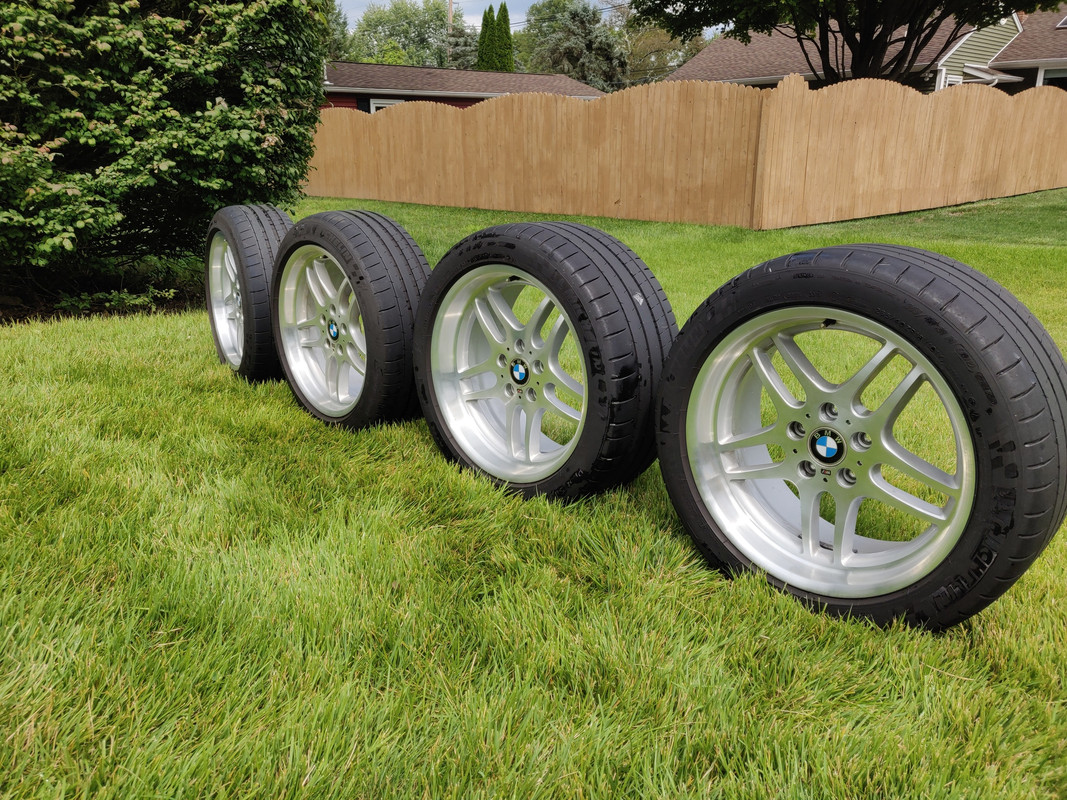 Link to all pics:
https://postimg.cc/gallery/1te04tmxu/