Quote:
Originally Posted by
breezy25
I've done a brief search in a number of different sections without any success so I looked to this section with hope of finding some answers.
I'm wondering if any of ya'll know of any people or websites that rent out the boomstick-style rigs for DSLRs? Looking to do some rolling rig shots, but I don't want to spend 1,000+ for the carcamerarig.com products. Any help would be stellar!

(I also live in the Denver area, but I spend a great amount of time in Minneapolis as well as South east Florida)


-Jack
I built my own rolling rig setup for ~$200. If you were local I'd let you have it for $100 since its gathered dust for the past two years.
Pardon the crappy basement lighting, but here's what it looks like: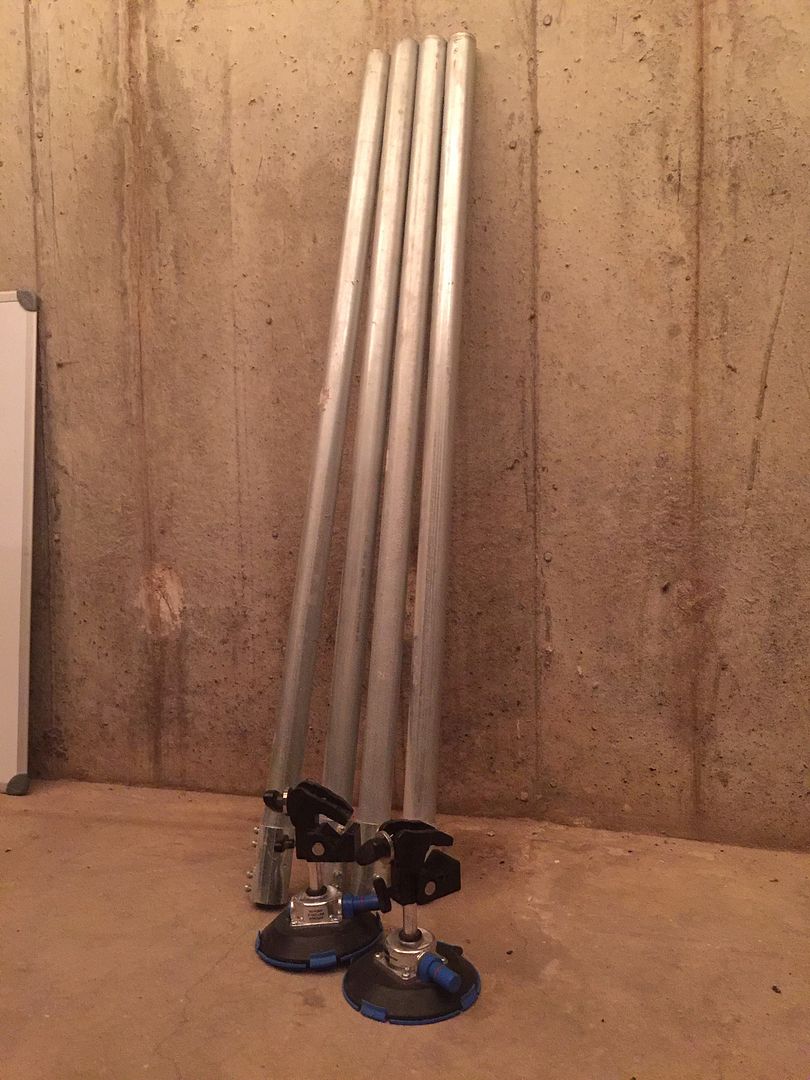 Two Manfrotto Avenger F1100 6" Pump Cups:
http://www.amazon.com/Avenger-F1100-.../dp/B001GCUXFS
Two Matthews Super Mafer Clamps:
http://www.bhphotovideo.com/bnh/cont...Y&Q=&A=details
12 to 16 feet of 2" galvanized pipe cut into 3' sections and 3-4 pipe connectors from Home Depot.