These are the stock rims that came with my 540i sport, as such they're E39 fitment.
The fronts are 8" and the rears are 8.5" I believe. The fronts are a bit bent up, one is warped more than the other. I was quoted $125-$150 per wheel for the repair. The rears are in good shape.
I don't have good pictures of them ATM since the car is still in the shop. Here is a stock photo.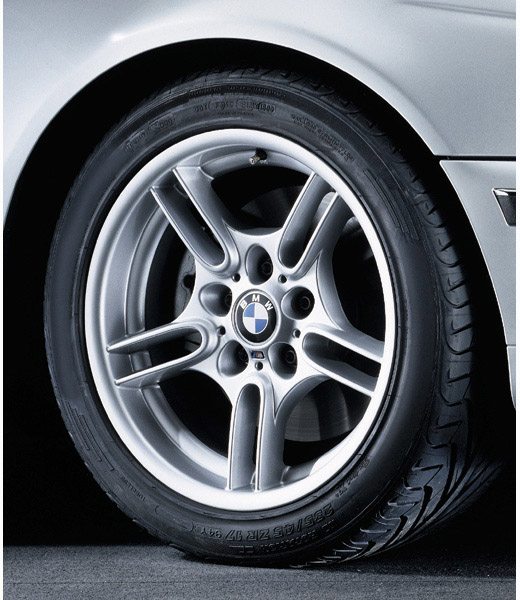 Here they are on my car:
If there is interest here I'll get better pictures up.
$350 obo - local pickup preferred